Slide
PCI Membranes has developed expertise using all of the leading polymeric crossflow membranes and membrane configurations available on the world market and is therefore ideally placed to match a membrane to a specific application. In addition, PCI Membranes manufactures and supplies hygienic stainless-steel component.
PCI Membranes is the specialist filtration and separation company, which in turn is a business unit of Filtration Group. We are specialized in custom-built crossflow membrane filtration systems for liquid separation in the process industries.
With experience developed over fifty years, PCI Membranes is able to offer process solutions for a wide variety of filtration applications using microfiltration, ultrafiltration, nanofiltration and reverse osmosis technologies. Our state-of-the-art manufacture is located in Europe to ensure the highest level of quality.
---
PCI Membranes total capability
Independent initial process and membrane evaluation
Manufactured in state-of-the-art European plant
Dedicated laboratory and test plant facilities
Pilot plants available for site trials
Integrated design, compact construction
Full process design validation
Operator training and process optimization
Comprehensive after-sales support
Benefits of Membrane Technology
Pressure driven separation giving high value product
Established technology
Robust, reliable and easily maintained
Selective and consistent separation
Small footprint and lightweight
Fits into existing process lines
Modular, allowing for expansion in capacity
Can be used in a wide variety of applications

Pharmaceutical and Biotechnology
Microbial cell separation and clarification
Antibiotic broth clarification
Enzyme separation, purification and concentration
Endotoxin removal
Organic acid concentration
Nutraceutical product purification
Chemical Industries
Dyestuff and pigment concentration, purification and desalting
Surfactant and cosmetic concentration and clarification
Lignosulphonate recovery and fractionation
Silica sols concentration
Food & Beverage Industry
Apple juice clarification
Fruit juice, wine and beer clarification & concentration
Sweetener and sugar clarification and concentration
Flavor and fragrance concentration
Whey protein concentrate production
Evaporator condensate recovery
Pre concentration of milk for soft cheese & yoghurt manufacture
Yeast purification
Recovery of product from beer and cider tank bottoms
Process Effluents
Biomass separation
Textile and dye effluent treatment
Pulp and paper effluent treatment
Landfill leachate concentration
CIP solution recycle
Pesticide and herbicide removal
Food industry effluents
Oily wastewater treatment
MBR
MBR – Membrane Bioreactor – wastewater treatment process consisting of a biological reactor and membrane filtration
Treated water quality good enough for recycle / reuse
Low footprint
Significant operating cost savings by separating the activated sludge process from the membrane filtration process
Robust module design for easy maintenance
Can incorporate nitrification / denitrification and nutrient removal
Design flexibility allowing for customization to suit specific circumstances
Drinking Water
Colour and hardness removal
Barrier for microorganisms
Iron and manganese removal
Turbidity removal

Tubular Membranes
Our membrane modules and housings have been carefully designed to achieve the maximum membrane surface area. They allow optimum operating parameters, such as crossflow velocity, pressure and temperature to be established ensuring optimum membrane performance. Tubular membranes are mostly intended for high solids or large suspended solids, are usually polymeric with range from 4 – 25 mm internal diameter.
---
Modules and Housings
Depending on application type; a wide range of module type can be used. Ranging from an A series module configuration in A5, A19 and A37 system in stainless steel housing or A8 system in GRP or stainless-steel housing; with membranes cast in epoxy resin at each end. The B1 series comprises of 18 perforated stainless-steel tubes in a form of shell and tube, with each tube fitted with a membrane element and housed in a stainless-steel module. The C10 series comprises of 72 perforated plastic support tube, with each housing a membrane element and a module in ABS material.
---
Developing a System
PCI Membranes has over 50 years' experience in developing cost effective solutions to liquid separation problems. Its comprehensive range of laboratory services and pilot plants enables PCI Membranes to tackle a wide range of applications from antibiotic broths to dye house wastewater.
Experience with a wide range of crossflow membranes and an unbiased membrane selection procedure means a truly independent solution for each application can be developed.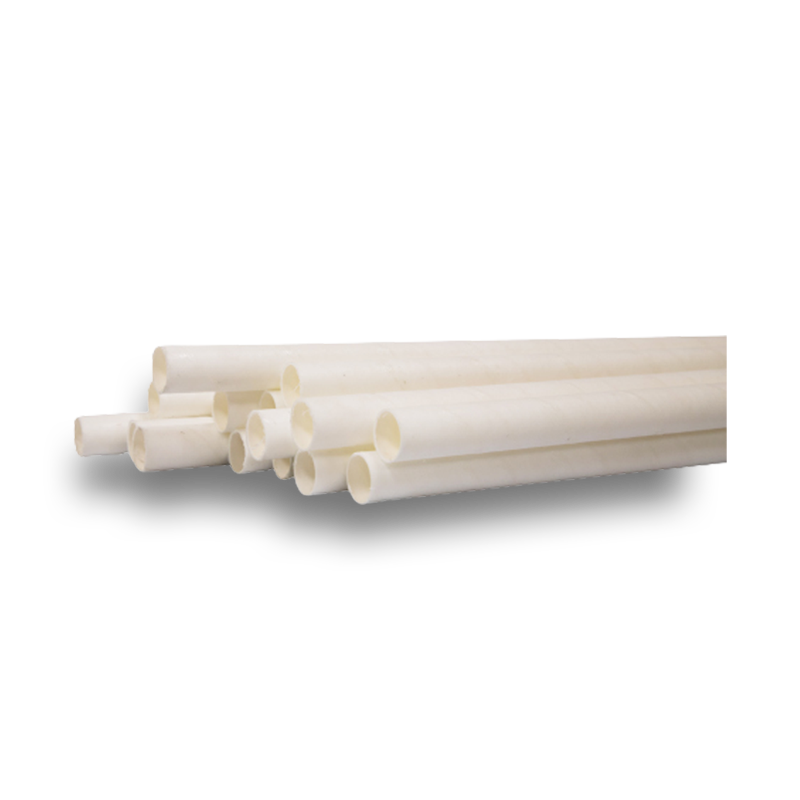 Choosing the right membrane
A full range of polymeric tubular membranes is offered. This range allows PCI Membranes to test right across the filtration spectrum from reverse osmosis, through nanofiltration and ultrafiltration to microfiltration.
Trials can either be carried out in PCI Membranes' laboratories or on-site by clients, with or without assistance.
Versatile pilot plants
PCI Membranes pilot plants are designed for pilot scale work and may be used to process a wide variety of aqueous solutions using reverse osmosis, nanofiltration, ultrafiltration or microfiltration membrane. A wide range of membranes is available to suit the application requirement. And can be operated over a range of pH, temperature, pressure and flow rate.
The pilot units are equipped with instrumentation necessary for scale up data to be collected accurately and easily, whilst customization is possible to allow for small scale production requirements in continuous, semi-continuous or batch operation.
Optimising plant design
Using a dedicated applications database, engineers objectively select the best membrane and geometry for a given application. During pilot trials these membranes can be evaluated and the process tested.
The optimum full-scale plant design can be developed using proprietary design programs for batch or continuous plant operation.
Project management
PCI Membranes manufactures and assembles engineered systems in-house working to the appropriate industry requirements such as FDA. Plant control and automation can be developed and fully validated in-house prior to delivery.
Systems can be installed and commissioned under the direction of PCI-Membranes engineers who would be responsible for ensuring that the upstream and downstream conditions satisfy the operating requirements of the system.
Operator training is considered to be one of the most important services provided. This is an integral part of the whole design, build and supply package which PCI Membranes specialises in providing.
Technical support
PCI membranes can provide technical support, training, commissioning, process optimisation and a remembraning service to clients.
Regular service visits can be offered on a contract basis to maintain plant installations and to ensure optimum plant performance.
---
Code of Conduct & Ethics
Our Business Code of Conduct and Ethics is the cornerstone of our collective journey to being remarkable! We are committed to conducting business in accordance with the highest ethical standards. Maintaining these standards has never been more important than in today's competitive and rapidly changing global business climate, and we are committed to ensuring that our company consistently demonstrates a reputation for integrity.
Our Business Code of Conduct and Ethics applies worldwide to all employees of PCI Membranes, as well as all suppliers, contractors and temporary employees.